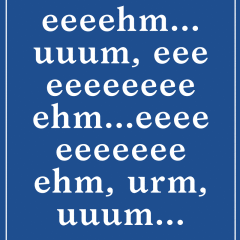 Presentation skills training
High energy workshops providing you with the expertise on how
to improve your presentation skills.
Being a convincing and authentic public speaker is about finding your own
way of presenting. The theatrical exercises about storytelling, pitching
and how to express yourself are taught in groups, but with a focus on the individual.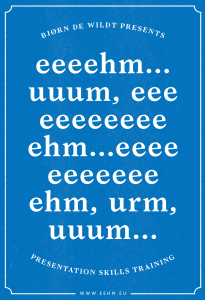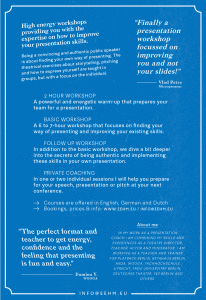 Basic workshop
A one day workshop that focuses on finding your way of presenting and
improving your existing skills.
Follow up workshop
In addition to the basic workshop, we dive a bit deeper into the secrets of
being authentic and implementing these skills in your own presentation.
Private coaching
In one or two individual sessions I will help you prepare for your speech,
presentation or pitch at your next conference.
Courses are offered in English, German and Dutch
In my work as a presentation coach I am combining my skills and experiences
as a theatre director, teacher, actor and moderator.
Clients:
I give trainings @ Betahaus Berlin, AKQA, Wooga, Rovio, Daimler Digital Life Day, Social Impact Berlin, Go Euro, ParkTag, Gree, Bayer, Zalando, Fachhochschule Utrecht, Freie Universität Berlin, Mireca and others.
Some quotes from previous participants:
"The perfect format and teacher to get energy, confidence and feel like
presenting is funand easy."
"Finally a presentation workshop focused on improving you and not your slides!"
Here are some instruction videos about pitching and presenting I have created for the Freie Universität Berlin:




Bookings / prices and info: