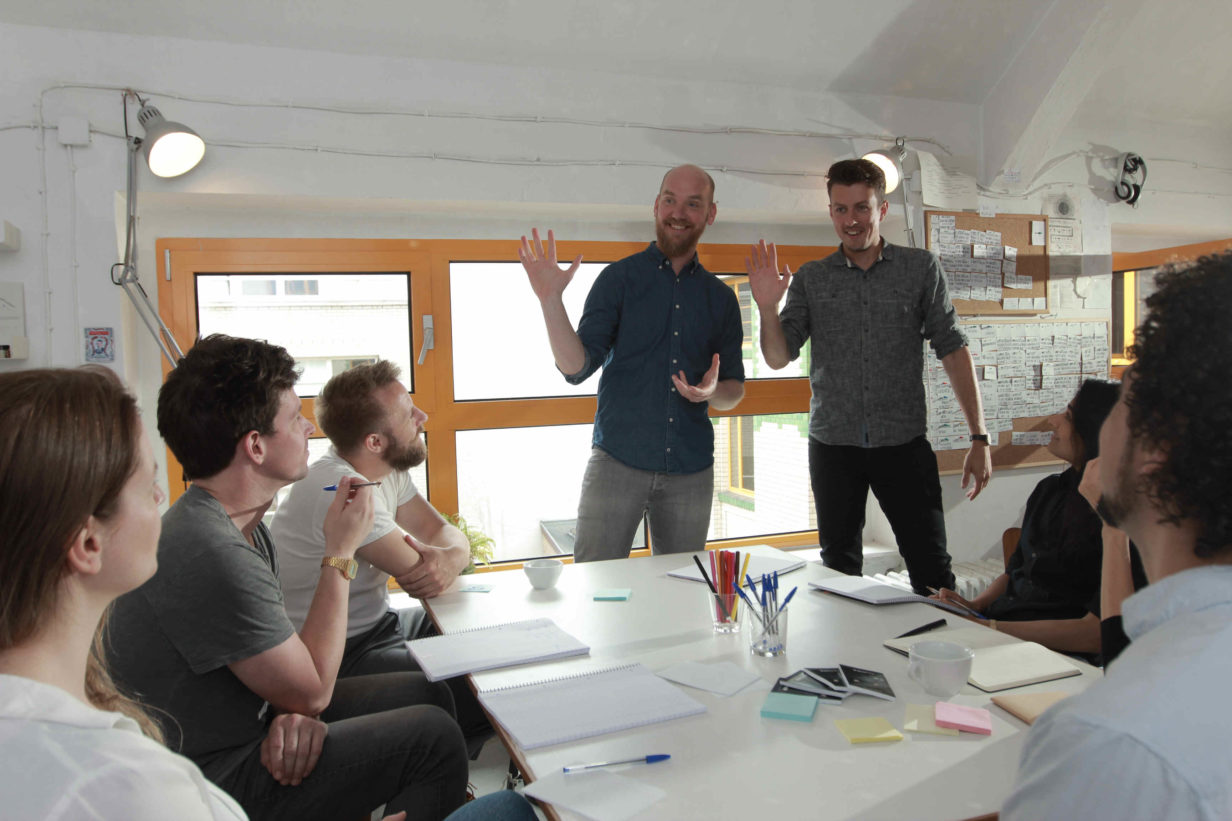 Storytopresent.com
Because we have all been keeping distance, 2020 hasn't been a great year for speaking in public. Not many people were able to step in front of a live audience and share their ideas. A lot of inspirational events have been cancelled… but luckily many of us were able to continue working online and in home office. Also I have been able to continue coaching people on their delivery skills and stories through online trainings. Although It is not as fun as a real life training, working online was more effective than I thought.

I have used these strange times to collect my experiences from 10 years of presentation and pitch trainings and put all this experiences, knowledge and exercises into one training: storytopresent.com. An online presentation training in which I use theatrical training methods to help you become a more convincing speaker. A fully Lockdown proof training that you can follow on your own time, by yourself, from home. 

The training is build up in 6 chapters with over 50 videos. The videos are divided into Lectures in which I share my vision and knowledge on presenting, Exercises in which I share methods from the theatre to help you train yourself in sharing your stories. and Assignments that help you build your own presentation step by step. The course also contains a workbook in which you can keep track of your development and gained competence.

In chapter 1 we discuss how to express emotion and opinion. The key of delivering a strong message is in showing how you feel about it. In chapter 2 we will work on telling your story. We practice storytelling skills that make you presentation more vivid and dynamic. In Chapter 3 I offer a few strong structures for your presentation, for example the pitch. In Chapter 4 it is time to start practicing your public speaking skills. We work on how to use body, voice, hands, etc.. Useful will also be the lecture about presenting online. In Chapter 5 you build your slides and in 6 it is time to prepare yourself for the presentation. We talk about how to practice and how to deal with stress.